1-2 Day Shipping for $4.99
Free on Orders over $99
1-2 Day Shipping for $4.99
Free on Orders over $99
1-2 Day Shipping for $4.99
Free on Orders over $99
1-2 Day Shipping for $4.99
Free on Orders over $99
1-2 Day Shipping for $4.99
Free on Orders over $99
1-2 Day Shipping for $4.99
Free on Orders over $99
1-2 Day Shipping for $4.99
Free on Orders over $99
1-2 Day Shipping for $4.99
Free on Orders over $99
1-2 Day Shipping for $4.99
Free on Orders over $99
1-2 Day Shipping for $4.99
Free on Orders over $99
1-2 Day Shipping for $4.99
Free on Orders over $99
1-2 Day Shipping for $4.99
Free on Orders over $99
1-2 Day Shipping for $4.99
Free on Orders over $99
1-2 Day Shipping for $4.99
Free on Orders over $99
1-2 Day Shipping for $4.99
Free on Orders over $99
Nature meets science
Our philosophy is simple, wellness isn't one size fits all and your CBD products shouldn't be either. We combine CBD with specially formulated rare minor cannabinoid blends and unique pharmaceutical absorption technology to create the world's most advanced holistic solutions for tailored to your specific health needs.
Shop Now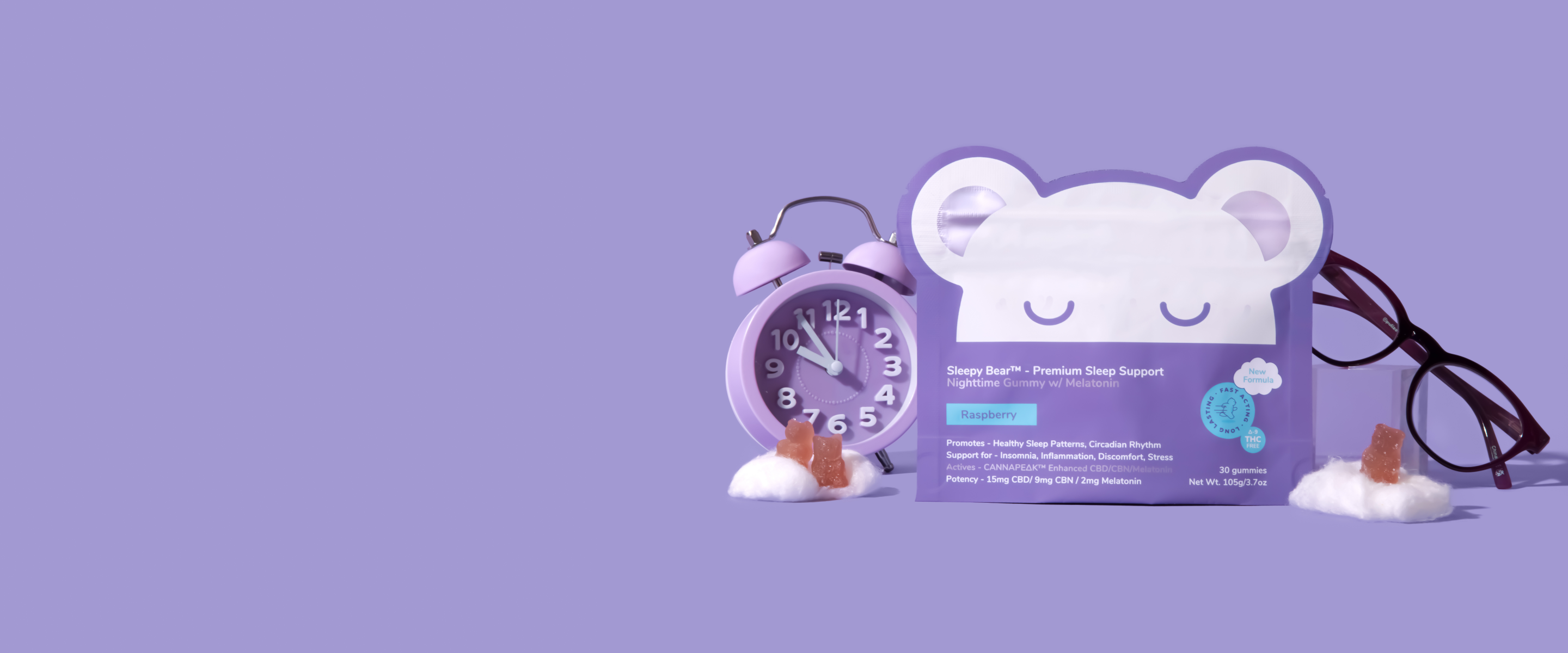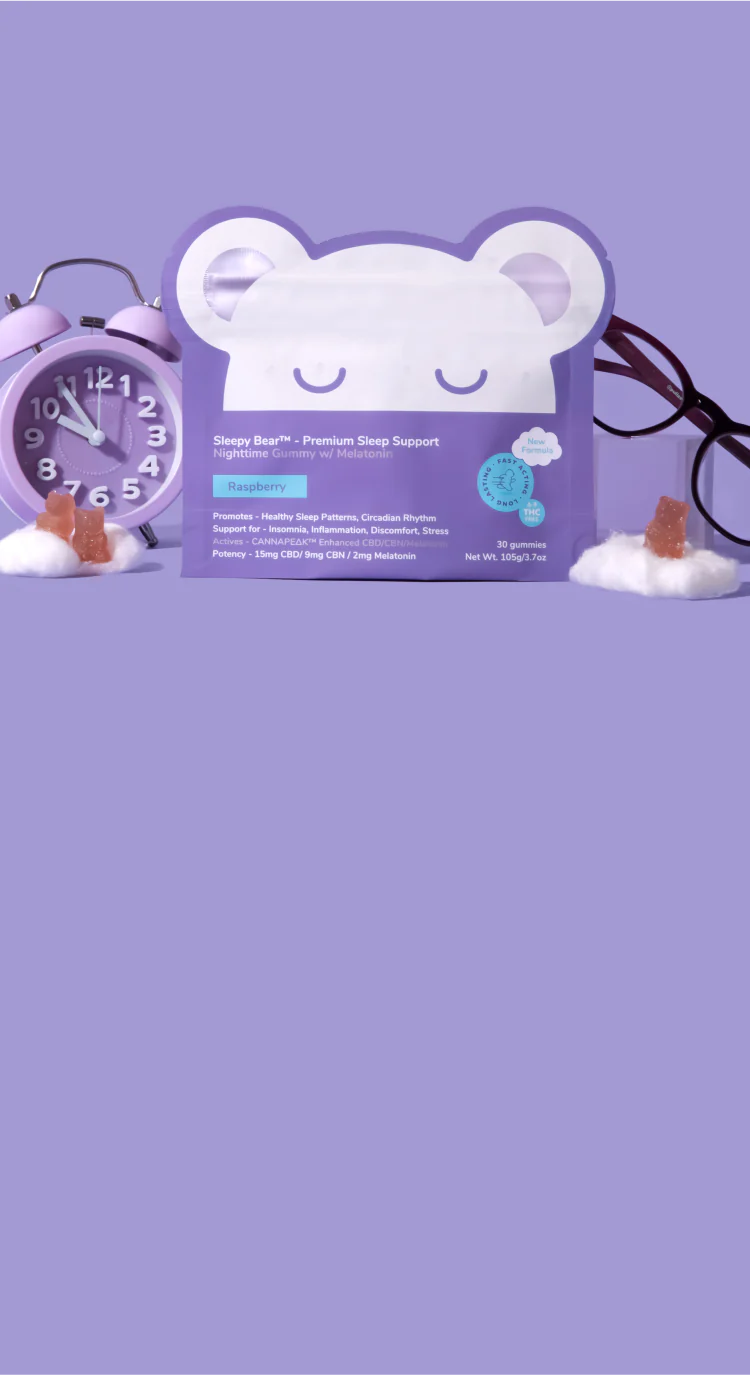 As featured in






"The Sleepy Bear formula is a worthy gummy that delivers rest, relaxation, and ultimately, a substantial night's sleep."
-A Proper High
"We recommend Sleepy Bear, which contains both cannabinoids and melatonin. Author Note: I sleep SO well with these!"
-Shape Magazine
"Our team at Cannabis Now tried these gummies, and the results are unanimous: Sleepy Bear delivered on its mission to help us fall asleep faster and stay asleep longer."
-Cannabis Now
"The flavor is juicy, the effects are delicious, and there's no way l'm ever sleeping without these gems again. Sleepy Bear's gummies deliver restful relaxation that lasts."
-A Proper High
"An Editor's Favorite Pick, In a college dorm, getting a good night's sleep is *truly* priceless. These melatonin/CBD gummies will put you to sleep naturally in minutes."
-Seventeen Magazine
"If Sleepy Bear were a stuffed animal, this is the one stuffed bear we'd want to sleep with...Sleepy Bear really helps you get those ZZZ's"
-Svn Space
The worlds most advanced cannabinoid gummies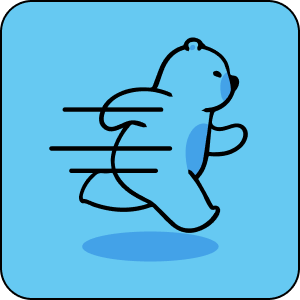 Fast Acting
Our gummies utilize special pharma-grade nano-emulsion technology for faster absorption and quicker onset time. Most users feel effects within 30 mins.*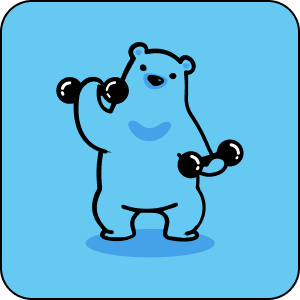 Extra Strength
Our unique formulas are designed to support specific issues, with research showing stronger effects than CBD alone or other active combos.*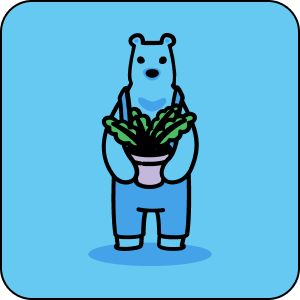 US Farmed Hemp
Our products only contain domestic hemp sustainably grown in accordance with the 2018 Farm Bill. No cheap foreign cannabinoids, only premium raw materials.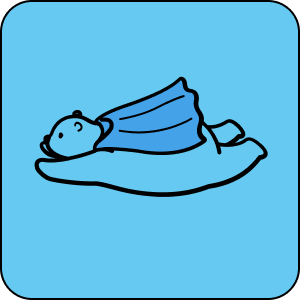 Fast Shipping
Get you order quick! Orders placed by 2 pm PST ship the same day. All orders are shipped 1-2 Day Express with overnight shipping in certain California zip codes.
Travel Friendly
Designed for portability, take your bears with you wherever you go! Our products are completely THC-free and federally legal under the 2018 Farm Bill.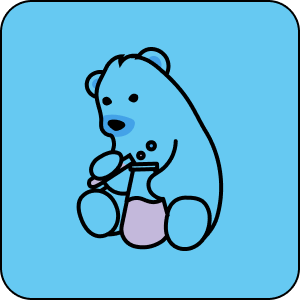 Triple Lab Tested
Our products are tested at USDA certified labs to ensure quality and potency. Over 150+ tests are conducted on every product, with results on every package.
Quality you can trust
We test for over 150+ Microbials, Mycotoxins, Pesticides, Metals, and Solvents. These results are batch-specific and attached to every package so you know what you are consuming is free from any contaminants.
What we have
Natural flavors

Natural colors

USA grown hemp only

Natural sugars

Pectin (vegan)
What we don't
Artificial sweeteners

Synthetic colors / Fd&C dyes

Foreign hemp

High fructose corn syrup

THC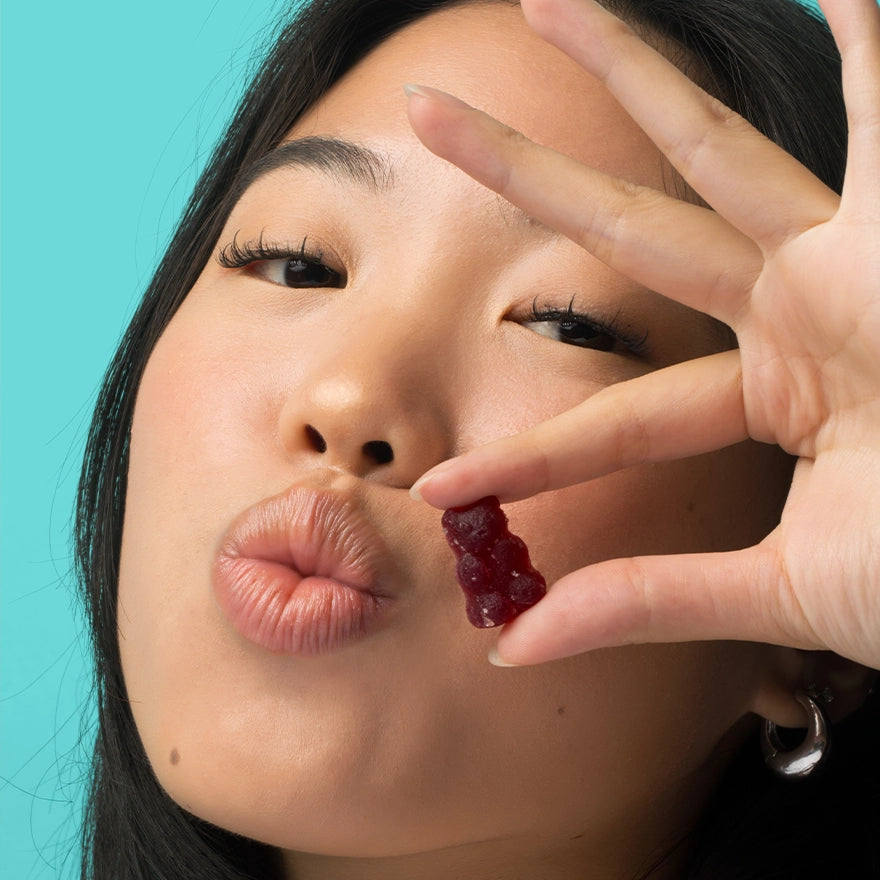 Natural and Effective
We use the highest quality ingredients to make natural, delicious, and effective products. Through extensive testing and research, we have identified the best cannabinoid ratio combinations for maximum effectiveness in each wellness category. In user feedback, our blends were shown to promote a stronger and more favorable response than CBD alone or other similar minor cannabinoid dosing combinations.*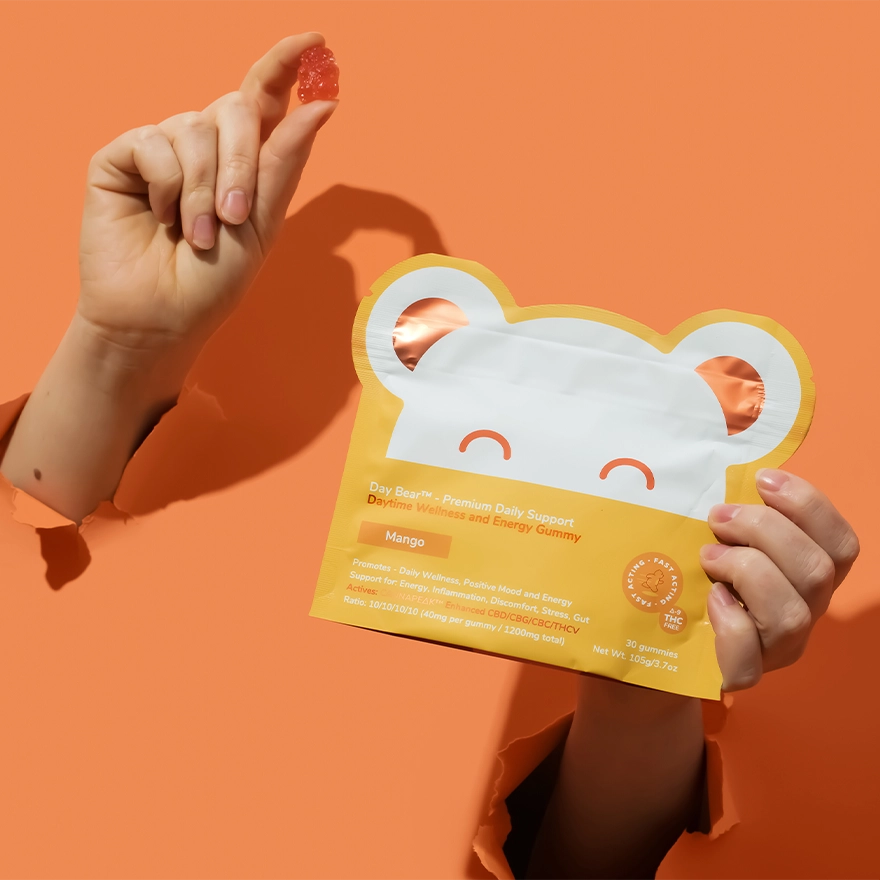 Veteran owned
Proudly veteran and family-owned and operated. Sleepy Bear was founded by former army rangers. Sleepy Bear has spent years working on the forefront of veteran issues to promote the positive aspects of cannabis to help heal the veteran community. A portion of profits and products are donated to support Veteran Organizations. Sleepy Bear offers 40% discounts to Veterans on all purchases.
Get your discount here